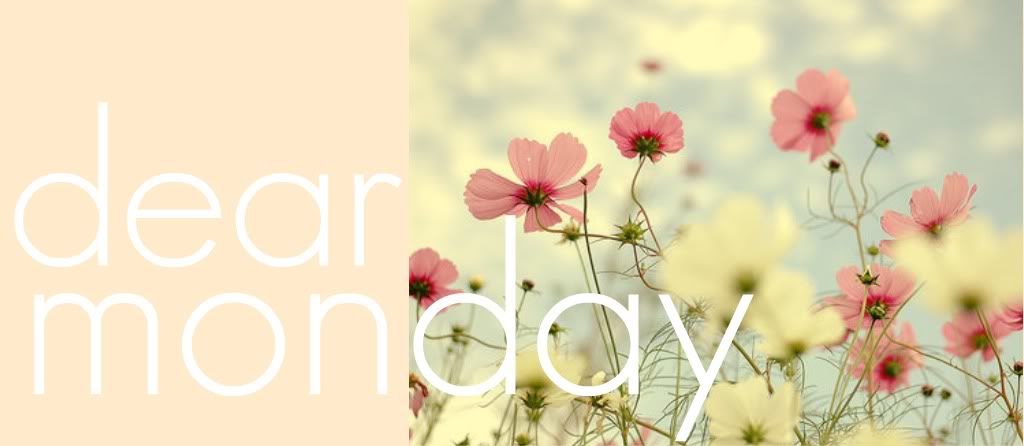 dear monday,
you're supposed to be a high of 88 degrees, which while only 2 degrees shy of 90, sounds infinitely better than the alternative. I feel as though we're on the cusp of some really pretty weather.
dear week ahead,
while my work day will be a little bit busier from here on out with the addition of a couple more classrooms to help out in, i do suspect that my after-school life will be a bit slower paced since kelli and i completed Girl-date Bucket list Week. Last week was so much fun, but I am looking forward to being a bit less tired.
dear boyfriend,
today starts your second semester of the great return to earning your mechanical engineering degree. good luck, i believe in you, and you can do anything you really dedicate yourself to.