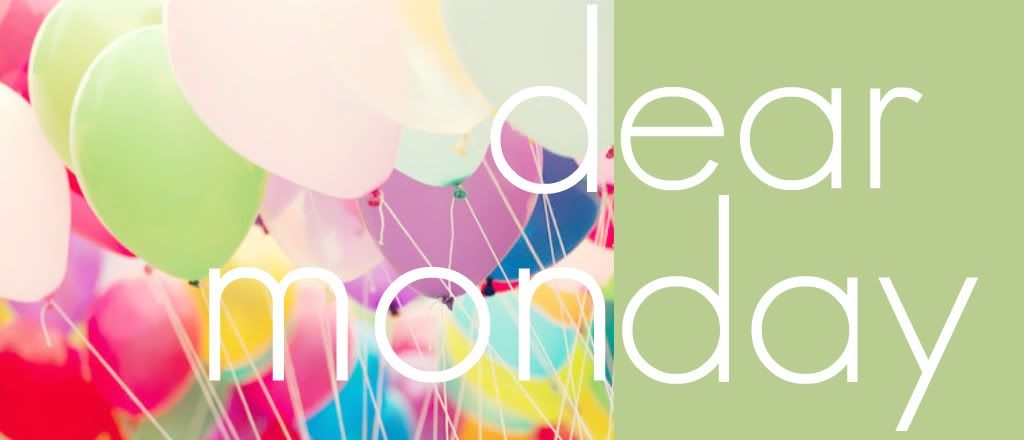 This week I'm kicking my butt into gear. I will go to the gym. I will make healthier food choices. I will make some progress on my sewing, even if it's just cutting and ironing. The week that I had my cold, I was useless, and this past week I was so sleepy all the time- this week I'm not giving myself the option of being such a sloth.
Dear Girldate Bucket List,
By Friday, Kelli and I will have much prettier toesies and be full of international delights from Taco Mamacita and Cafe Rakka. This may seem contradictory to my oath to make healthier food choices, but luckily the gym visits, plans to go biking, and mission to be less lazy will be the balance that I need.
Dear 10 pm Frozen Yogurt For Dinner Date,
You were kind of a highlight of my weekend. Sitting at Mae Pearls on that sleek leather couch, flirtin' it up with boyfriend, cup o' Wild Strawberry froyo in hand with blackberries and granola on top? Perrrfact.
I love a fresh start :)