Kick off the new week by linking up your Dear Monday letters below!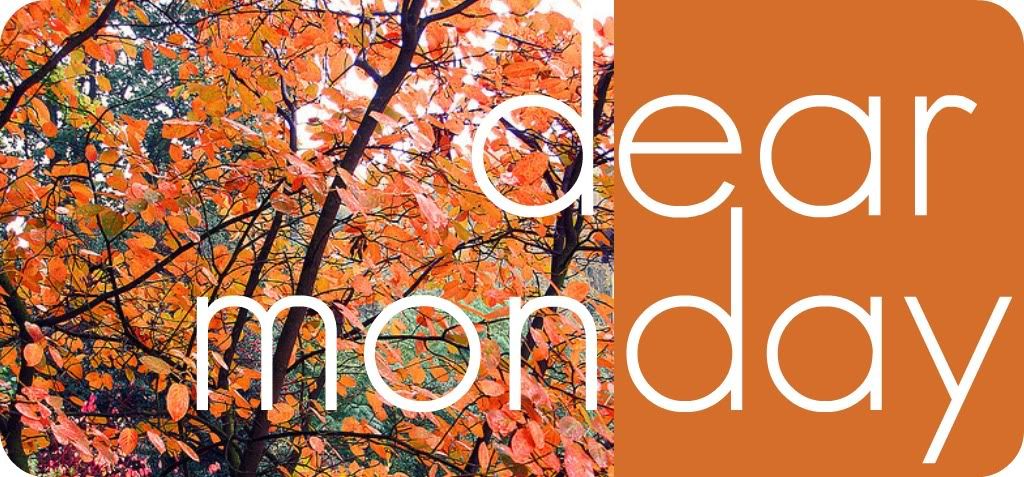 Dear Monday,
You are the beginning of the next 9 weeks of work until the kiddos get out for Christmas break. If I remember correctly, last year you FLEW BY. I'm both excited and a little sad about this. Is it just me, or were the adults of yesteryear right... at some point the time just speeds up and won't. slow. down.
Dear One Year Ago Today,
You were my very first day of my first REAL grown up job, and you were a good one. I had to wait for like, a year and a half to find you after college, I was totally nervous, and ended up making an awesome friend.
Dear Pedicure Girldate,
My toesies are THRILLED about the love and attention they will be receiving on Thursday in preparation for the Ball this coming weekend. I'm quite sure if nothing else, it will be better than last time... when my toe was engulfed by little nail lady's belly button. *shudder*
Dear Dress,
I'm picking you up on Wednesday and seeing if the alterations look right. Puh-lease look right.
Dear Zumba,
I did a HAPPY DANCE when I saw on Facebook that you'd be coming back to work this week! I'm SO EXCITED about putting my uncoordinated-ness on display again!
Dear Sweet Boyfriend,
Thanks for letting me come spend so much time with you over my fall break. I loved sitting up late at the library with you while I read
my book
and you studied really hard things. I loved setting up shop and sewing while you were at work all day. I loved trying (and failing) to play wifey and cook things that totally just didn't turn out. I loved reading (and finishing. sadface.) our book together. And mostly I just loved practicing having you come home to me after a long day and snuggling on the couch watching lots of How I Met Your Mother. Loves.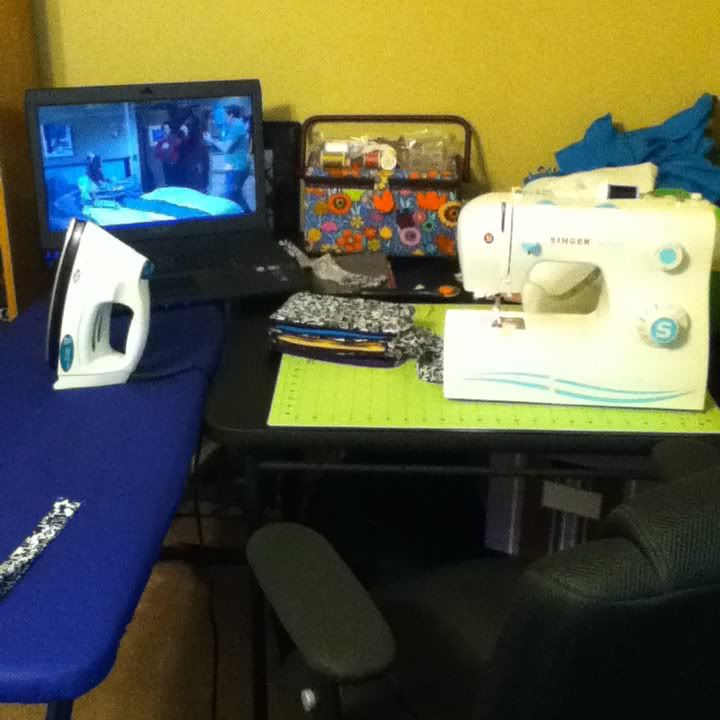 makeshift sewing corner.. complete with How I Met Your Mother
What's coming up in your week ahead?
I also linked up with Meg for Mingle Mondays for the first time!