Dear Monday, I'm saying hello to you after a weekend of autumn-y goodness. Today is Halloween, and that means that by tomorrow, Fall is on the downward slump and officially leading into the Holiday season. Holy THIS YEAR HAS FLOWN BY. Can I get an amen?
Dear Recurring Cold,
You showed up right in the middle of last weekend's festivities, I got over you, and then BAM, you showed up right in the middle of THIS weekend's festivities. Thanks for that.
Dear Nyquil Liquid That Tastes Like My Childhood (and makes me make medicine face),
See above. You give me the best sleeps of my life.
Dear Skeleton Baby and Mommy Shirts,
You were
much harder to make
than Kelli and I anticipated. You ended up being a two-nighter project, but because of that, we had a Girldate Sleepover reminiscent of when I was 12. Lots of midnight giggling on a school night (which doesn't sound any cooler to say even though we teach now.) You turned out WAY CUTE though, and seeing the future mommies wearing them at the party made all the work and curse words worth it.
Dear Fantastic Knee-Socked Boyfriend,
I rather enjoyed my weekend with you. We picked out pumpkins, went to Pumpkinfest in cute little downtown Franklin mostly for a large bag of Kettle Corn, we dressed up in funny costumes and went to our first little Halloween party together, you petted me when I blew my nose and felt like yuck, you let me take you to Pancake Pantry and stand in line outside for forever so you could experience a life-changing breakfast for the first time, and you carved a pumpkin with me (and did most of the work because really, I'm just good at scooping the goo out). I loved this weekend and I LOVE YOU.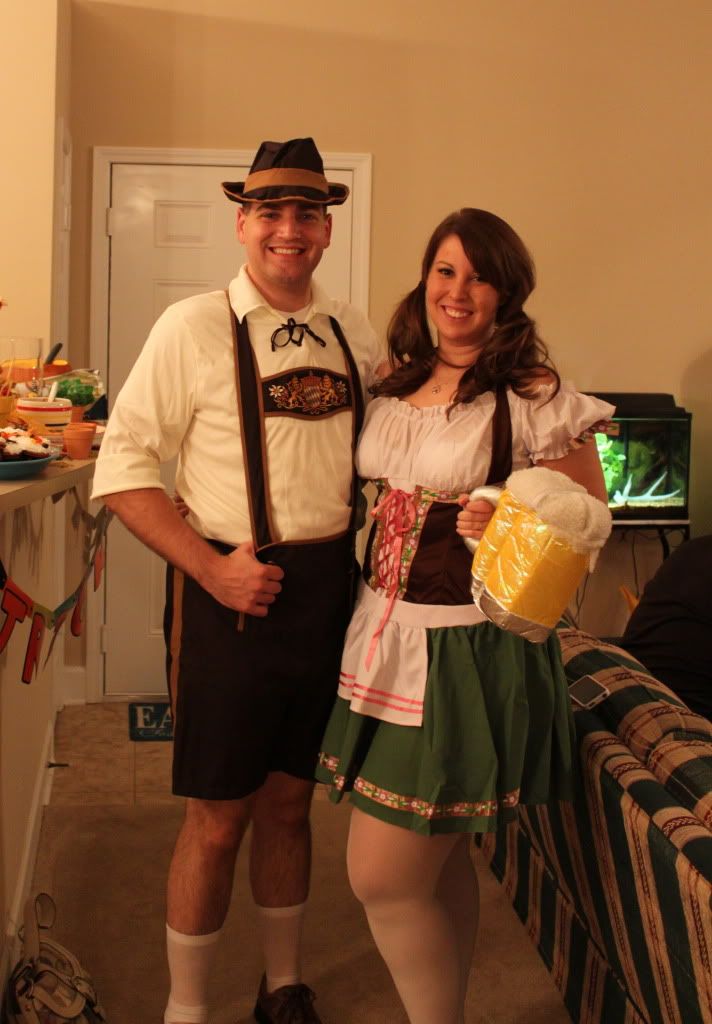 Was your weekend full of Autumn-y goodness too?
Happy Monday!
:)