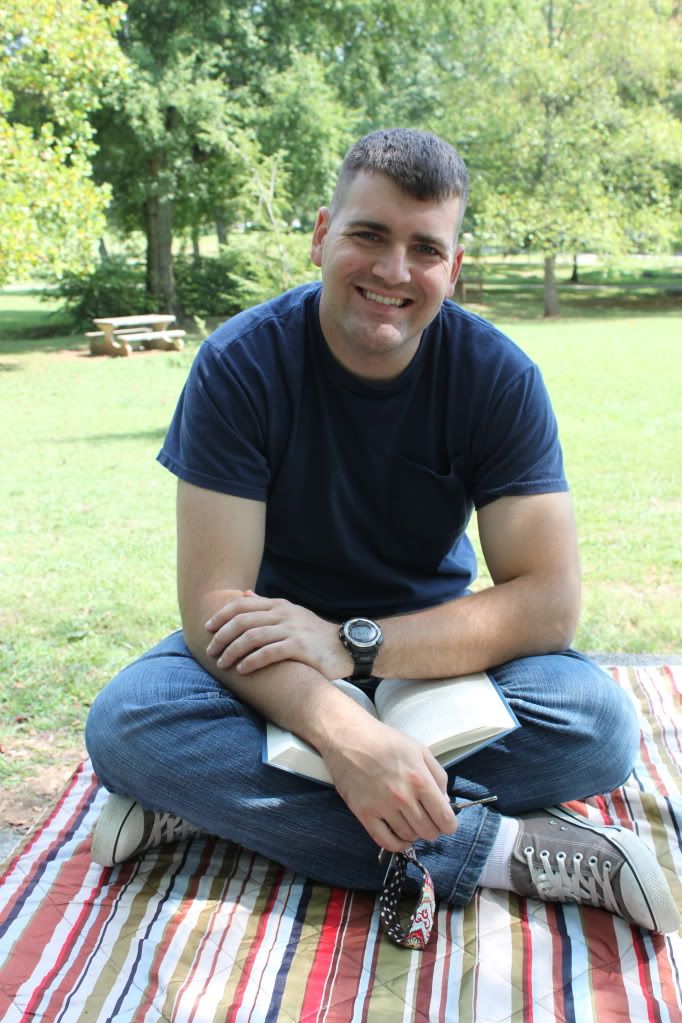 Dear Vince,
I can't believe it has been FIVE years since we met in that
kind of awkward and really perfect way
.
In the past year, together we have:
*
Carved a neat pumpkin together and took pretty fall pictures
* Been dates to our 2nd MC Ball and lots of weddings
*
Read the whole Hunger Games trilogy to each other
, gotten halfway through a couples therapy book, and
started to read Divergent together
* Had our first family Thanksgiving together
* Moved you into your
very own apartment
and spent many days hanging out
* Celebrated the
sweetest Valentines Day
yet
* Gone on
our first camping trip
together
*
Played at the Chattanooga aquarium
* You planned and took me on our first real picnic date
* Taken our first
long road trip to King's Island
and had our faces melted on big roller coasters
* Watched the most perfect
Fireworks
together
* and have taken
many walks
and
little hikes
side by side.
I'd say it has been a good year.
Happy Anniversary!
Love you.
Love,
Me