Friday was filled with work and then packing up and making the drive over to East TN.
Saturday I killed some time while Vince was at the Drill Center all morning by taking my brother out to lunch. Afterwards, we met up at the hotel with Vince and went for a walk around Market Square in Downtown Knoxville, which was right across from our hotel. I think that whole little area is just so cute. We actually had stumbled upon a Zombie Walk, which was totally random. Amongst the normal farmer's market-y booths, there was one for Zombie Transformations. Interesting, to say the least.
We dropped Danny back by his dorm room, then got busy fancyin' up for the Ball before heading downstairs to cocktail hour. The evening went as usual- milling around talking, sitting through the ceremony, and dinner- and I dare say I was on the arm of the most handsome date there :)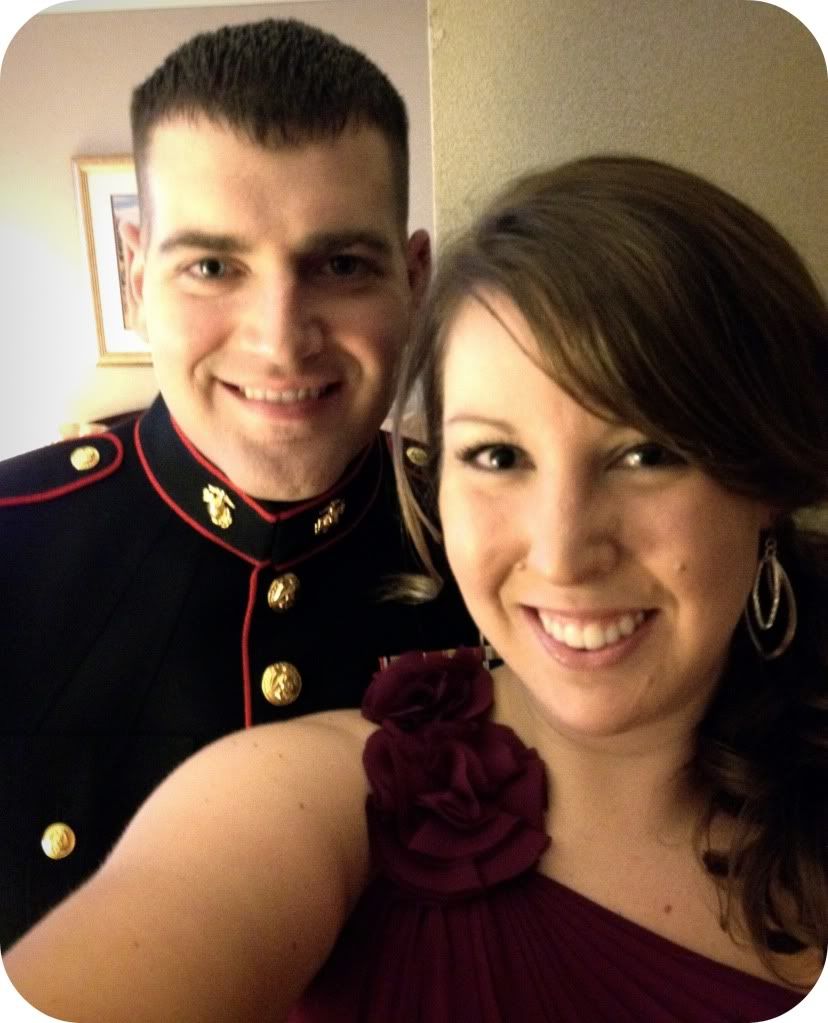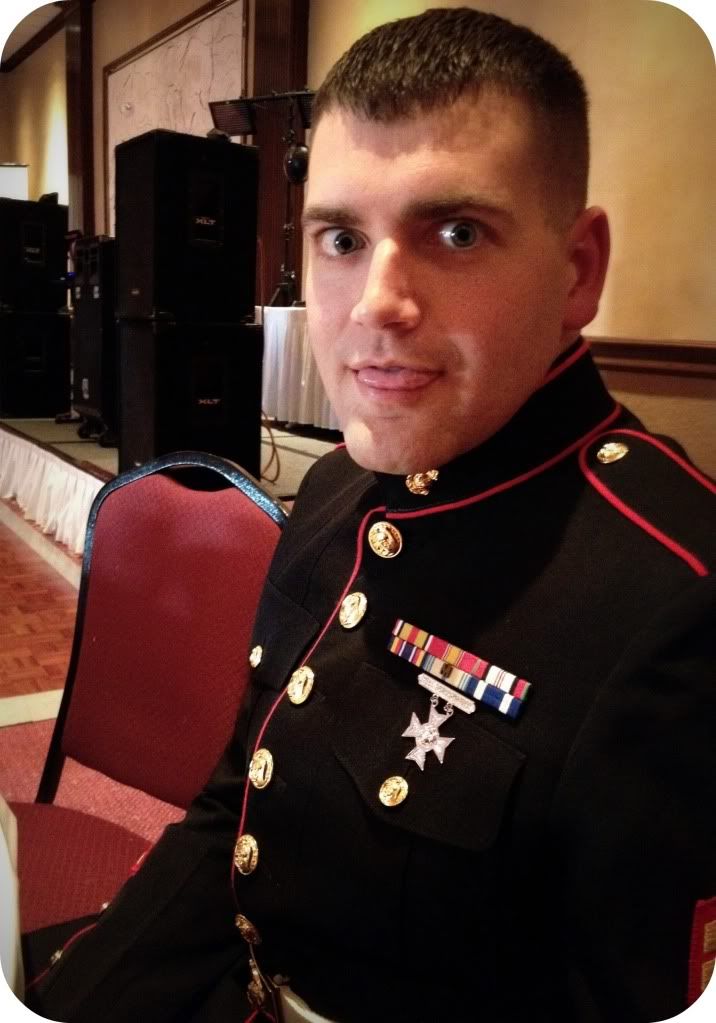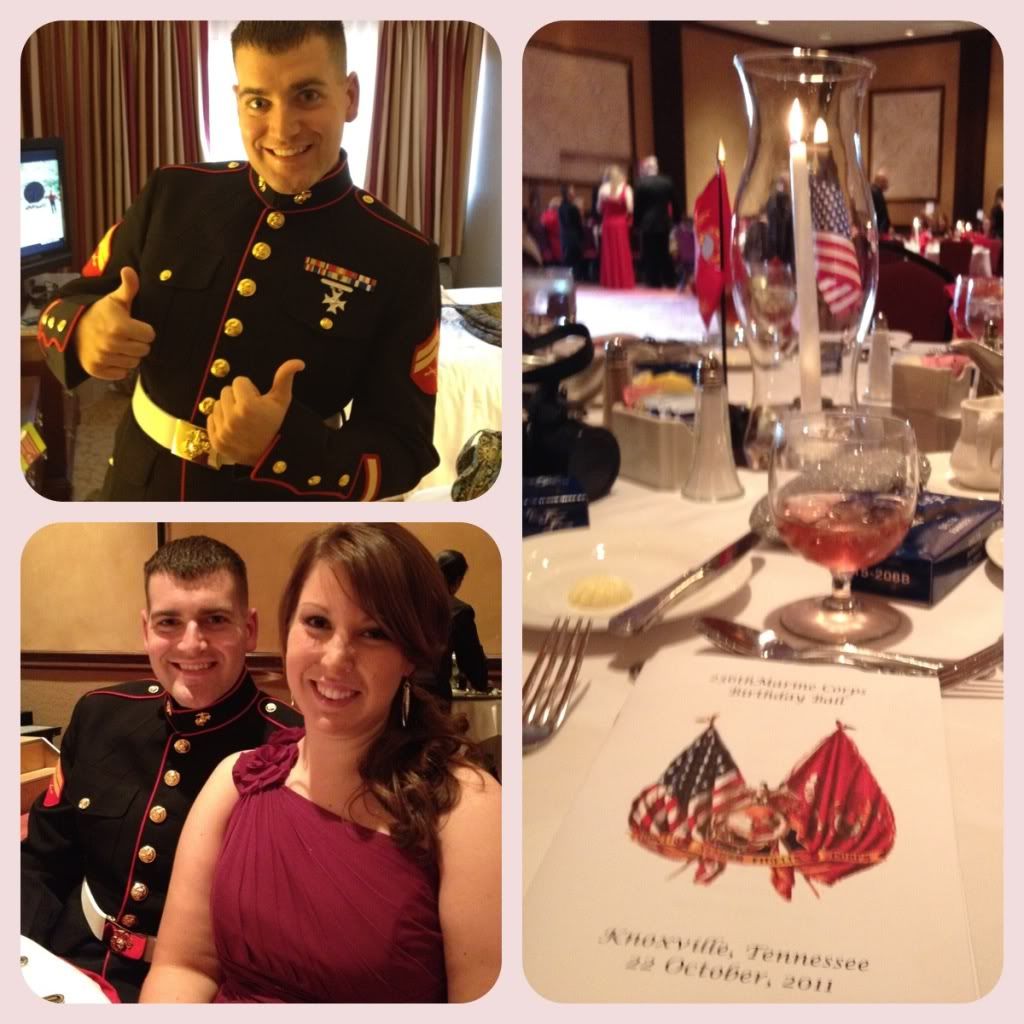 A head cold hit me hard and fast halfway through dinner, so we left a bit early to go change and hit Walgreens for meds. After stocking up on Nyquil and Kleenex, we walked down the street from our hotel to the movie theater and saw Paranormal Activity 3. Scary as heck, but it was fun!
On Sunday, Vince had to be at the Drill center for a few hours, so I killed some time having a Starbucks Sunday (just like
Sar sometimes does
) feeling sniffly and playing Words with Friends on my phone... and totally getting caught taking pictures of my food/drink.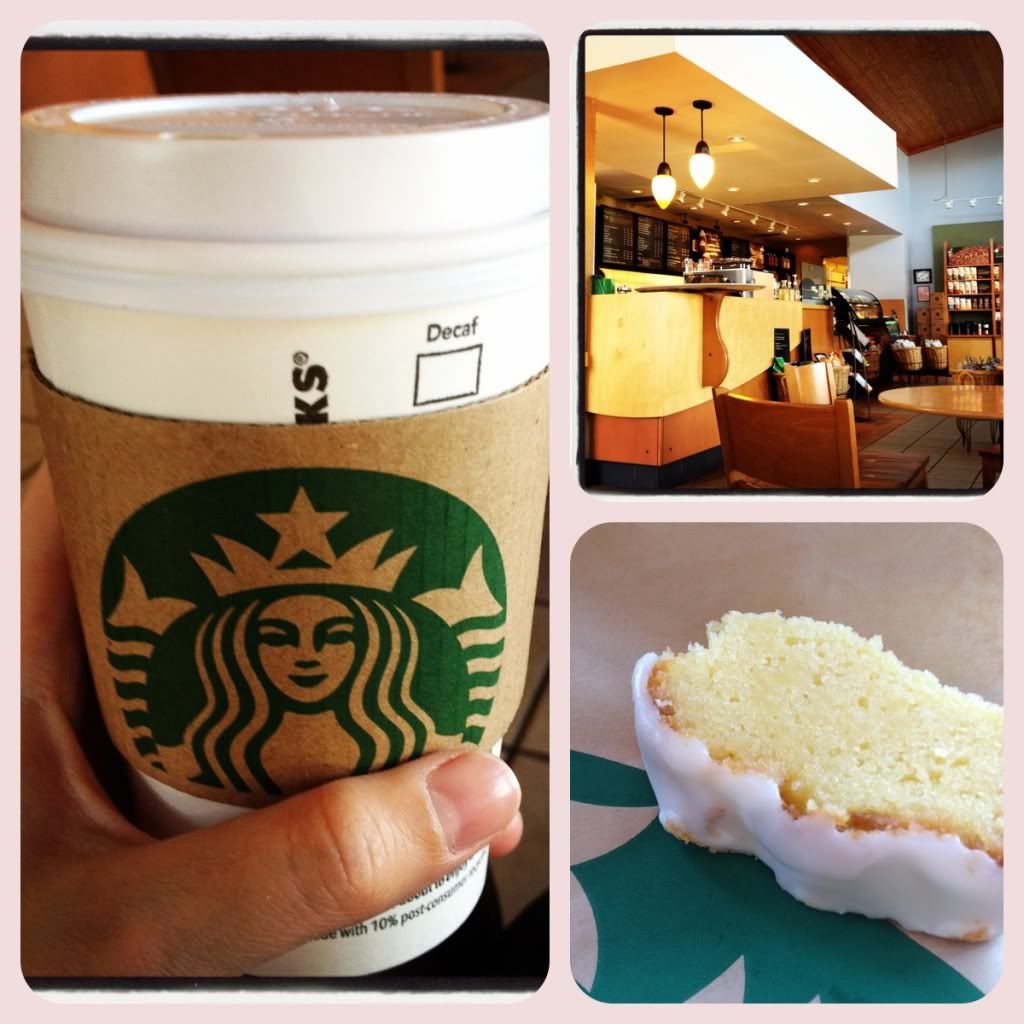 And then after he was FINALLY released to go home, we stopped at Mellow Mushroom on our way out of town and split some hummus and a small pizza complete with pepperoni, spinach, onions, and feta.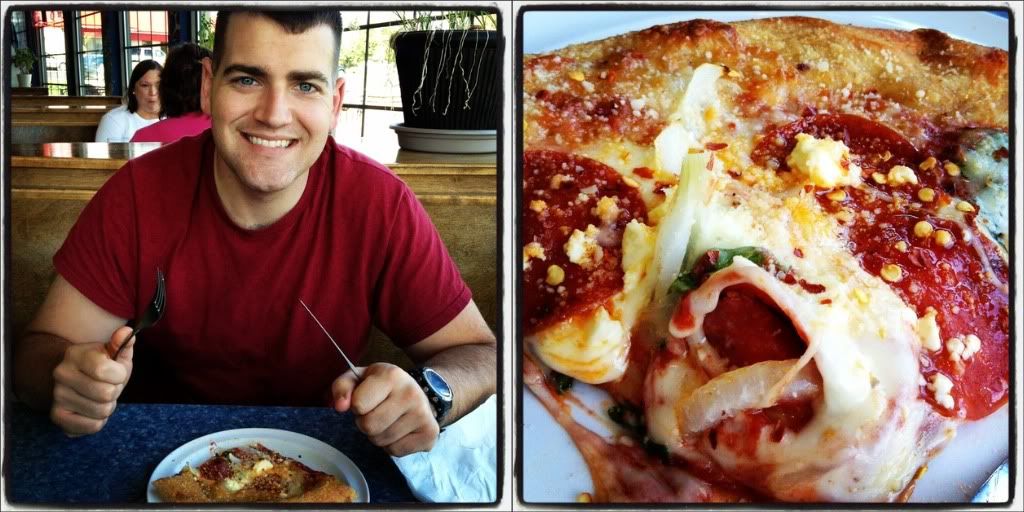 Minus the whole getting sick and feeling like death thing, it was a good weekend. So nice to get away sometimes! Next weekend we have big plans to take better pictures of us all dressed in our outfits from the Ball, and then squish every Fall time activity we can into a 48-hour slot of time- going to a Fall festival in town, consuming kettle corn, carving a pumpkin, going to a costume party, and whatever else might grab our attention. I like.