I work at an elementary school. I'm an Educational Assistant that works with the students by teaching reading and math intervention for some of the struggling little kiddos. This basically means that I get lots of the perks of teaching, but have almost no responsibility, which is SUPER NICE. Assuming I've worked my way up to "real teacher" status next school year, I'm trying my best to soak in as much of the fun that I can before I have to turn on "stressed out all the time" teacher mode.
One of these perks about my job is that I get to relive that one glorious week from every fall of my school age years... SPIRIT WEEK. Complete with hideous outfits and a whole new appreciation for wearing them as an adult. I didn't really get to do much for Dress Like A Kid day, so I knew it would be imperative that I make up for my shortcomings by going all out for Nerd Day and Old People Day. I found the most heinous dress available at my local Goodwill, set out on a mission to find suspenders, and sewed myself my very own bow tie. We had the BEST DAY EVER at school, and basically went into photo shoot mode all day. And it was AMAZING.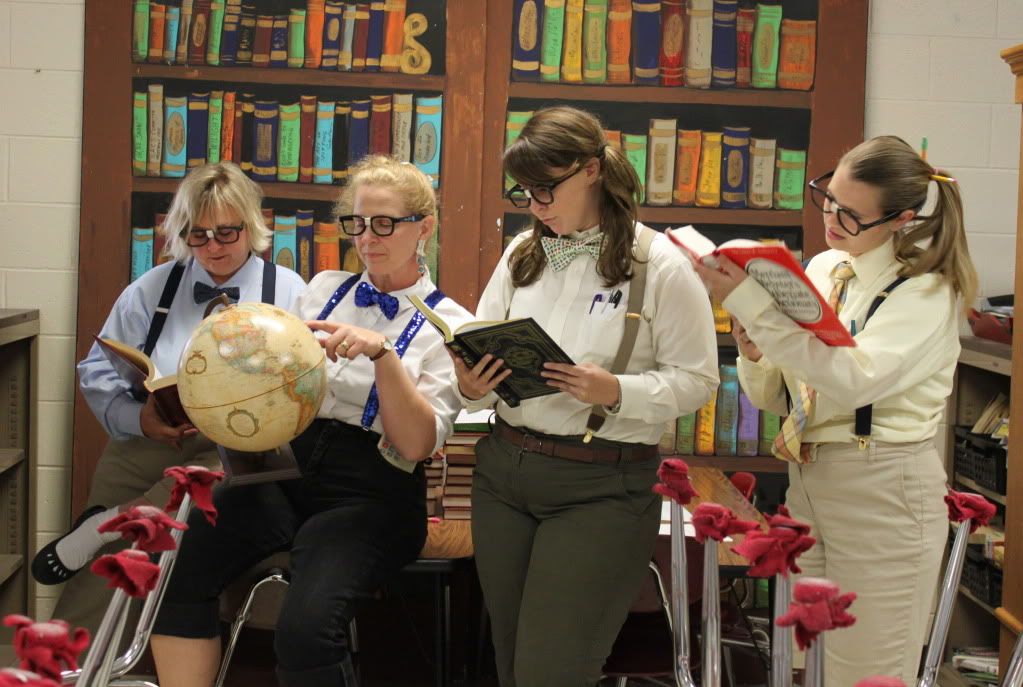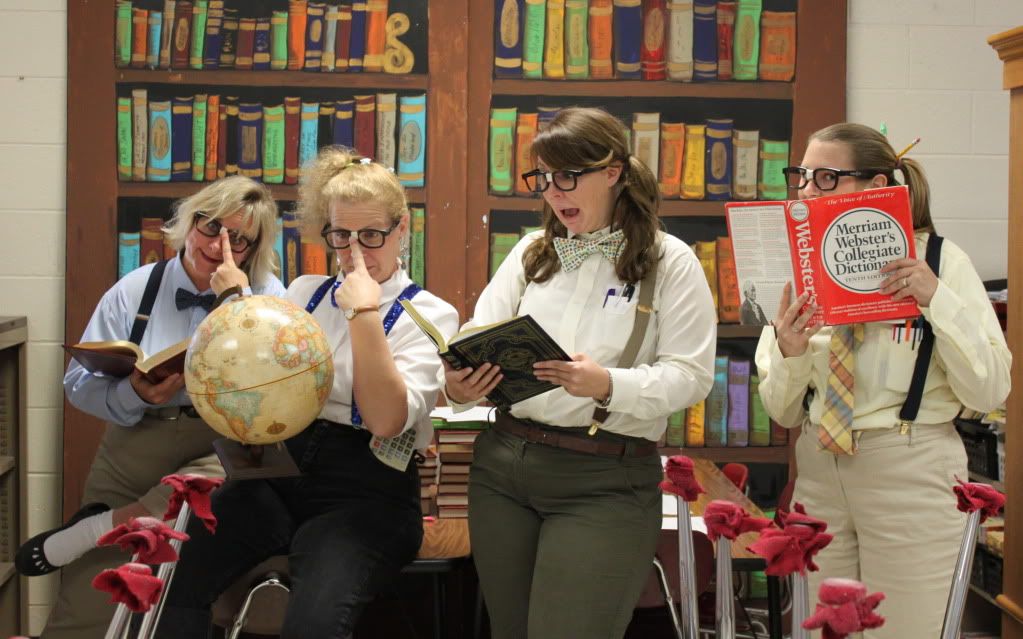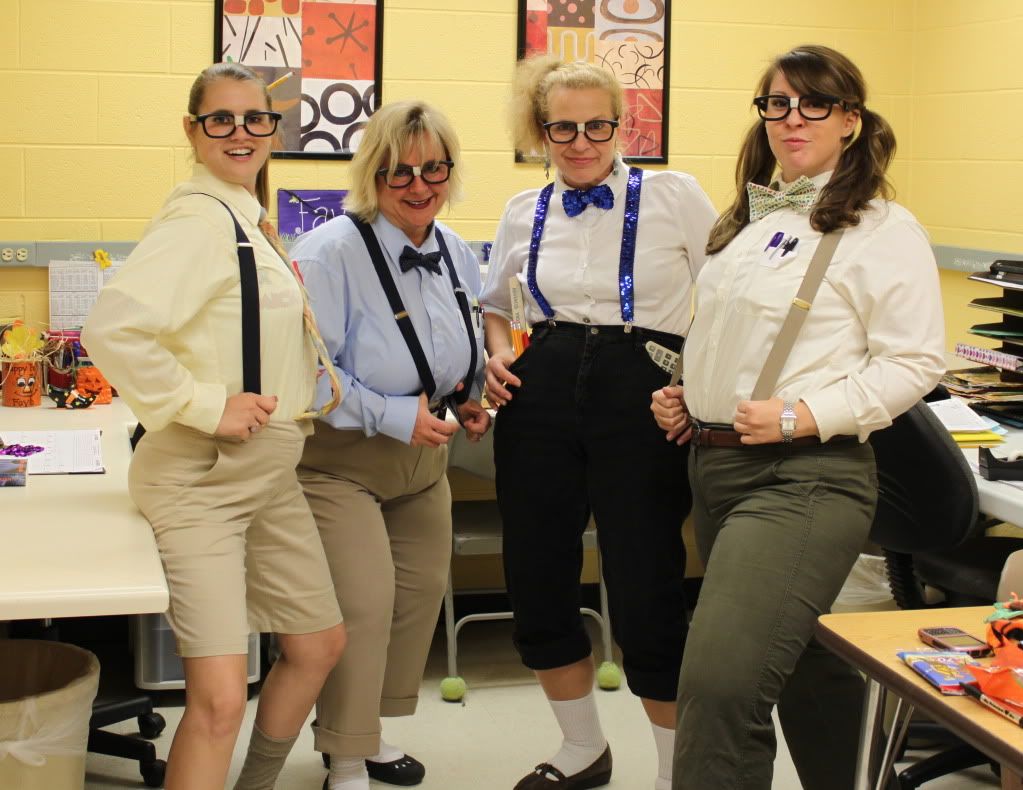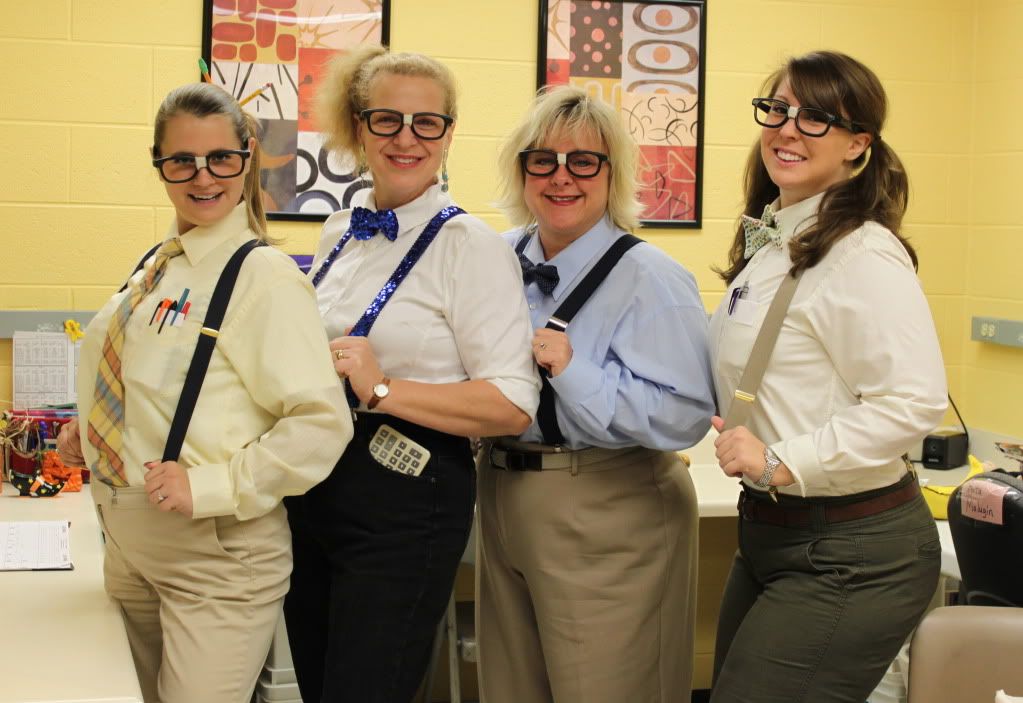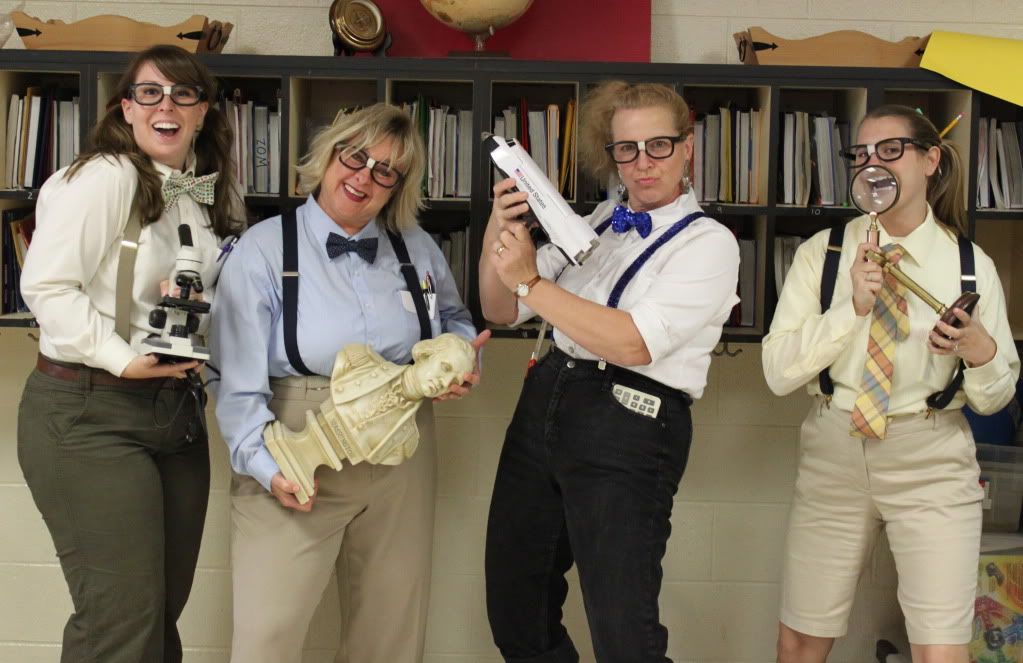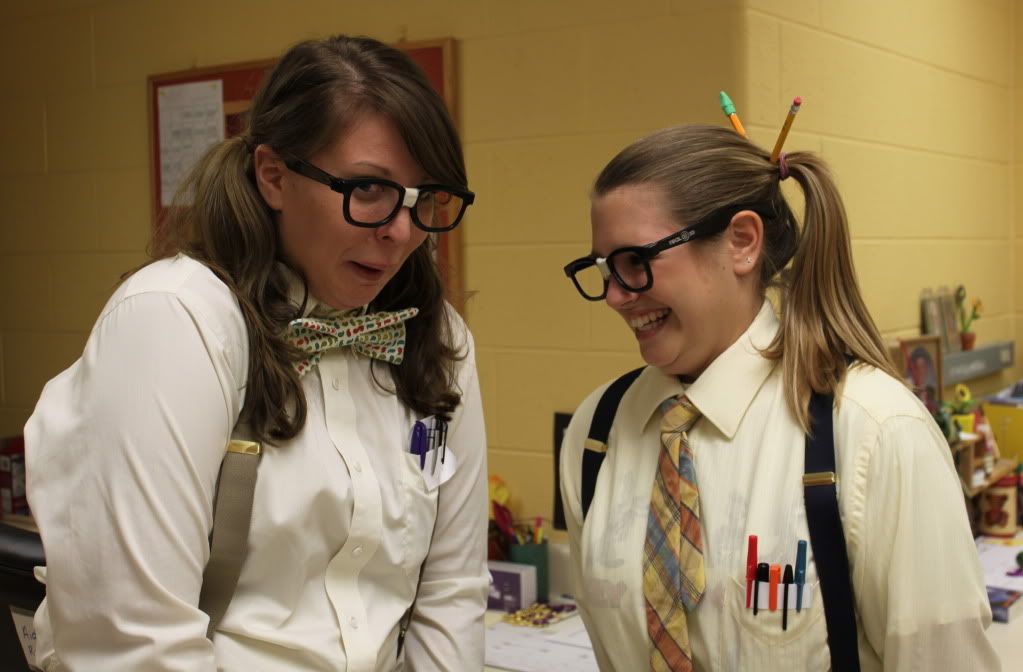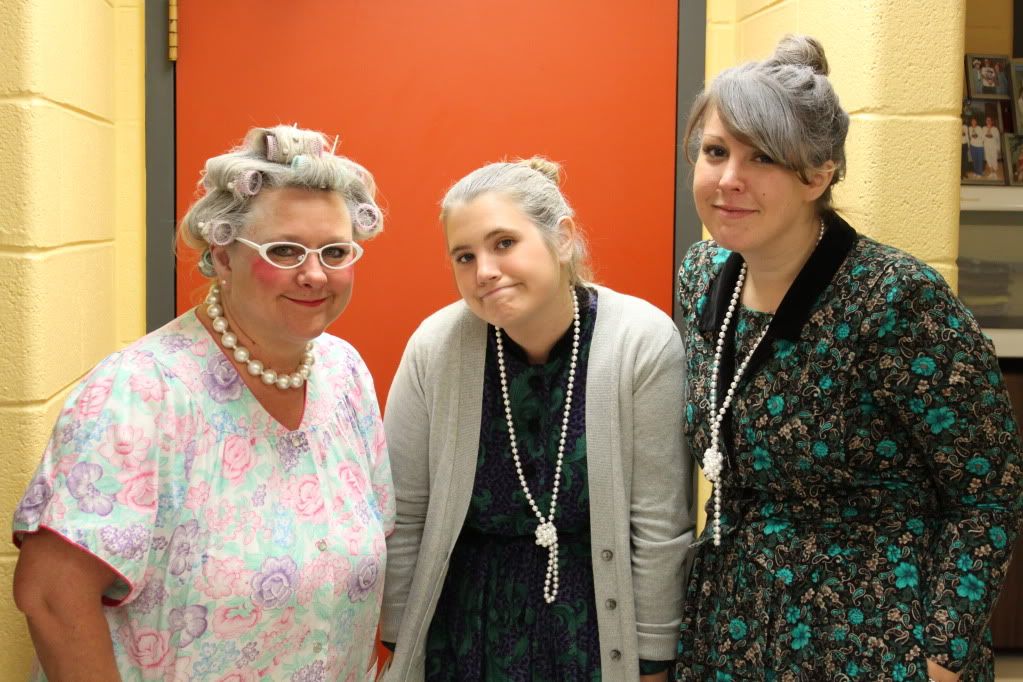 Today is Wacky Tacky Mismatch Day, which I like to call "pull out every ugly and amazingly comfortable item of clothing that would be the first item to go in the trash can of no return if I ever got nominated to be on What Not To Wear.... and wear it with pride" day. I feel some stripes and plaids and pajama pants coming on.
Again- best. job. ever.
What's the biggest perk of your job?