Between Zumbaing my butt off, working with the kiddos, picking up my dress for this weekend's Marine Corps Ball, getting my toesies did with Kelli, and solidifying my stance on Team iPhone, I've been busy this week and haven't had a lot of time to put together some thoughts for a blog post.
I can leave you with this though...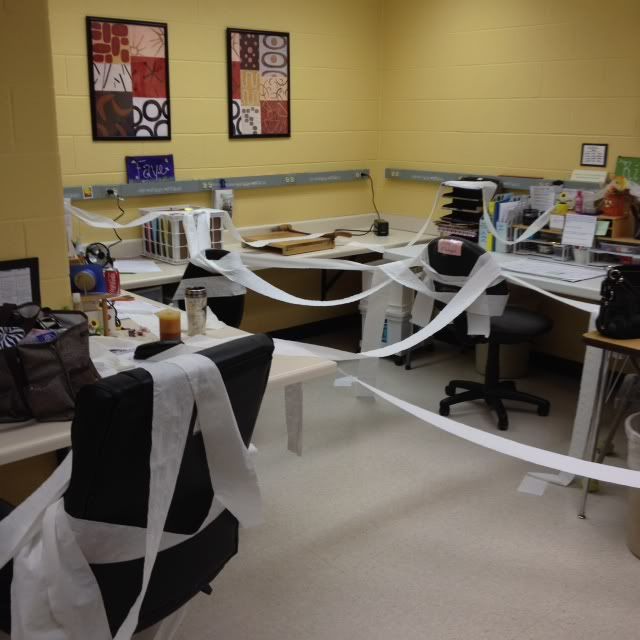 This and next week means "Trick-tober" around the school that I work at, and the faculty and staff are invited to bring in random, useless, or just plain ugly crap to gift to someone in the building. Today we showed up to find that our office had been rolled in toilet paper in retaliation for some gross little "tricks" that were left on a first grade teacher's desk yesterday. We'll just leave it at that I was gifted an ugly melted candle (which you can see on my part of the desk on the left) and a pair of little boy's underwear with some "enhancements" stuffed into the front pouchy region... And someone else in our office added some chocolatey candy to them before hiding them on the aforementioned teacher's desk. Awful, yes. But it happened, and now it seems that war has been declared.