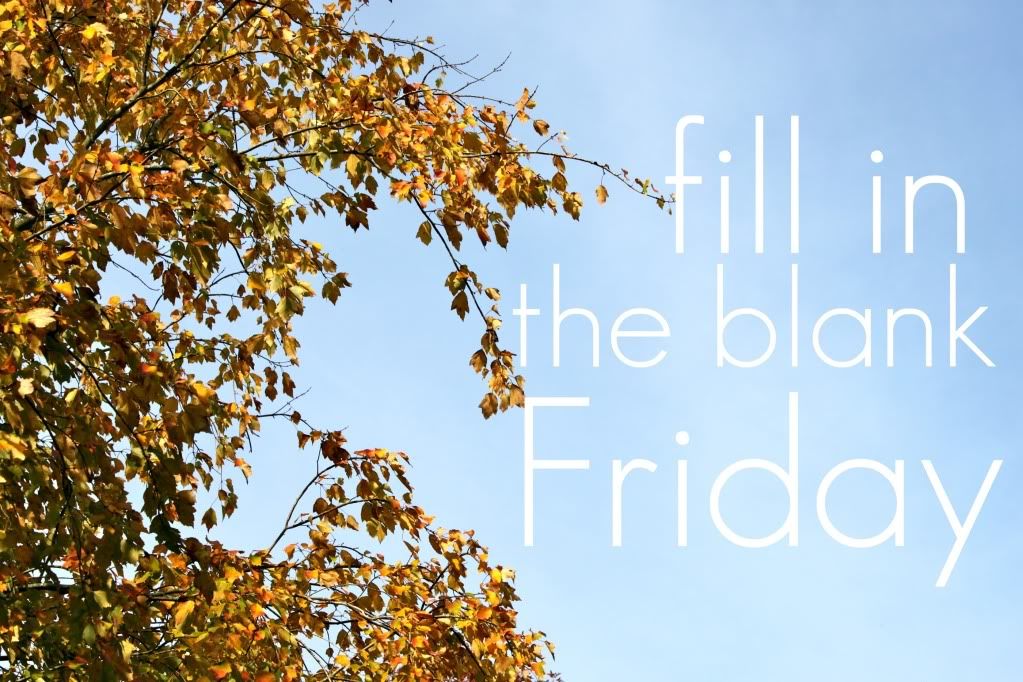 My favorite new blog of the moment...
A Lost Feather
and
The Small Things Blog
Something I am thankful for is...
having the day off of work and spending it getting my hurr did, packing, and going on a girl trip!
Something that made me laugh this week was...
this youtube video
. And the student in my reading group who elected to speak only in robot. Beep beep booop.
An item that is currently on my wish list is...
boots that actually fit my calves. I'm failing so far.
I am excited about...
getting away for a little while this weekend and having a mini adventure. I'm also excited that Thanksgiving is soon, and that the period of time between Thanksgiving break and Christmas break FLIES BY. I'm ready for another 2 weeks off work!
If I were a color I would be...
green or yellow. Colors of nature and happiness and bright happy feelings. I like.
My favorite way to spend a chilly fall day is...
snuggled up with some hot chocolate and a book or boyfriend and a good movie.
Happy freakin' weekend, ya'll!