These two lovely people have been a staple as table decorations for Thanksgiving at Grandma's
for as long as I can remember.
Waking up at the break of dawn to go shopping is my idea of... hell. I saw some pictures on Facebook this morning of the lines weaving around the outside of our local Target and thought, "Wow. I bet they are cold. And tired." Vince had to be at work at 2am this morning. 2am, people. He said there was a line outside by 3. And he is working till 9:30 or so tonight. What??! I've never been Black Friday shopping, and I won't say that I never will, but for right now I really can't think of a single thing I'd go out of my way over so much to be able to buy.


If I were to go shopping today I would be on the hunt for... Cheap decorations for next year when I'm aiming to be back in a place of my own, maybe some boots on the cheaps, etc. And I'd really like to give the Container Store a good rummage.
The best thing I ate yesterday was... sweet potato casserole with ample marshmellows on top, and the onions atop the green bean casserole. I'm noticing a pattern for my love of unhealthy food toppers.
Something I've been learning lately is... that it feels better to have a leg up on holiday shopping so that I can slow down and enjoy the process of this time of year. I still can NOT believe Christmas is a month from TODAY. The past few years, I find myself freaking out and doing a last rush on Christmas Eve, and that is just so not enjoyable. I'd rather be able to look at prettily wrapped things under the tree for a couple weeks and be excited to give them away.
I cannot start my day without... a shower and since I've had this job, breakfast. As someone who stopped eating breakfast before school in the 2nd grade (by choice) and continued this pattern (except on weekends) up until a year ago, it's odd for my stomach to yell "FEED ME" at 7am every morning right after I clock in at work. I'm thankful for the 30 minutes I get every day to settle into being at work and fixing my little breakfast before my day really starts at 7:30.

My nighttime attire consists of... either a tunic-y v-neck sleepy shirt a la Target or sleepy shorts and a t-shirt. I can NOT sleep in long sleeves, long pants, or socks. Unless by some fluke I am in a freezing sleep-climate, the thought of sleeping in sleeves and socks makes me want to throw up.


I am looking forward to... a turkey and cranberry salad sandwich tomorrow. Two weeks of Christmas vacation in 3 weeks. Giving Vincent his Christmas gift. Lots of quiet nights by Christmas light glow.
I've been spending my Black Friday settled into the couch with a box of Kleenex and a cocktail of multi-vitamins and vitamin C tablets. I woke up yesterday morning with a bit of a tickle in my throat which, unfortunately for all of the family that was in contact with me, has developed into a full blown cold. On the bright side, I've guiltlessly sat through Sorority Wars, The Family Stone, and a couple episodes of Sister Wives while "resting".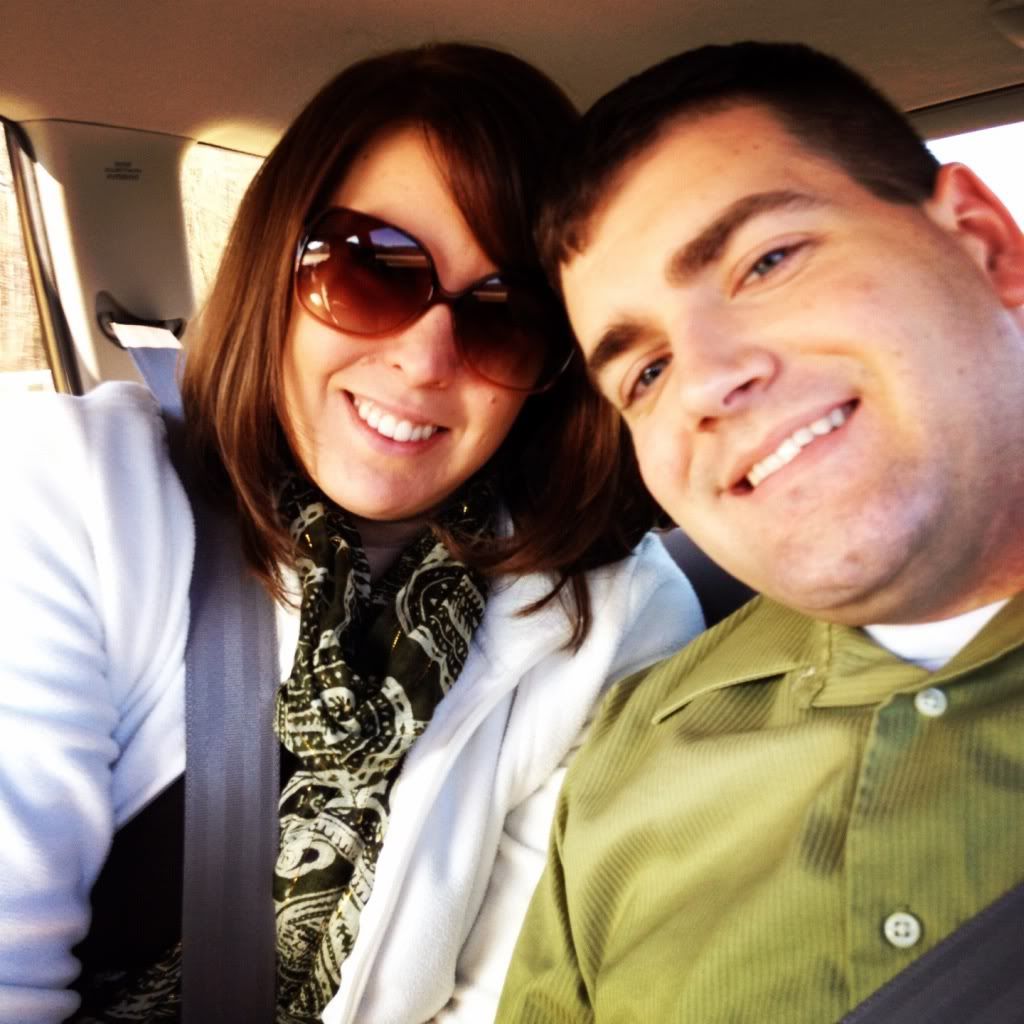 On our way to Grandma's house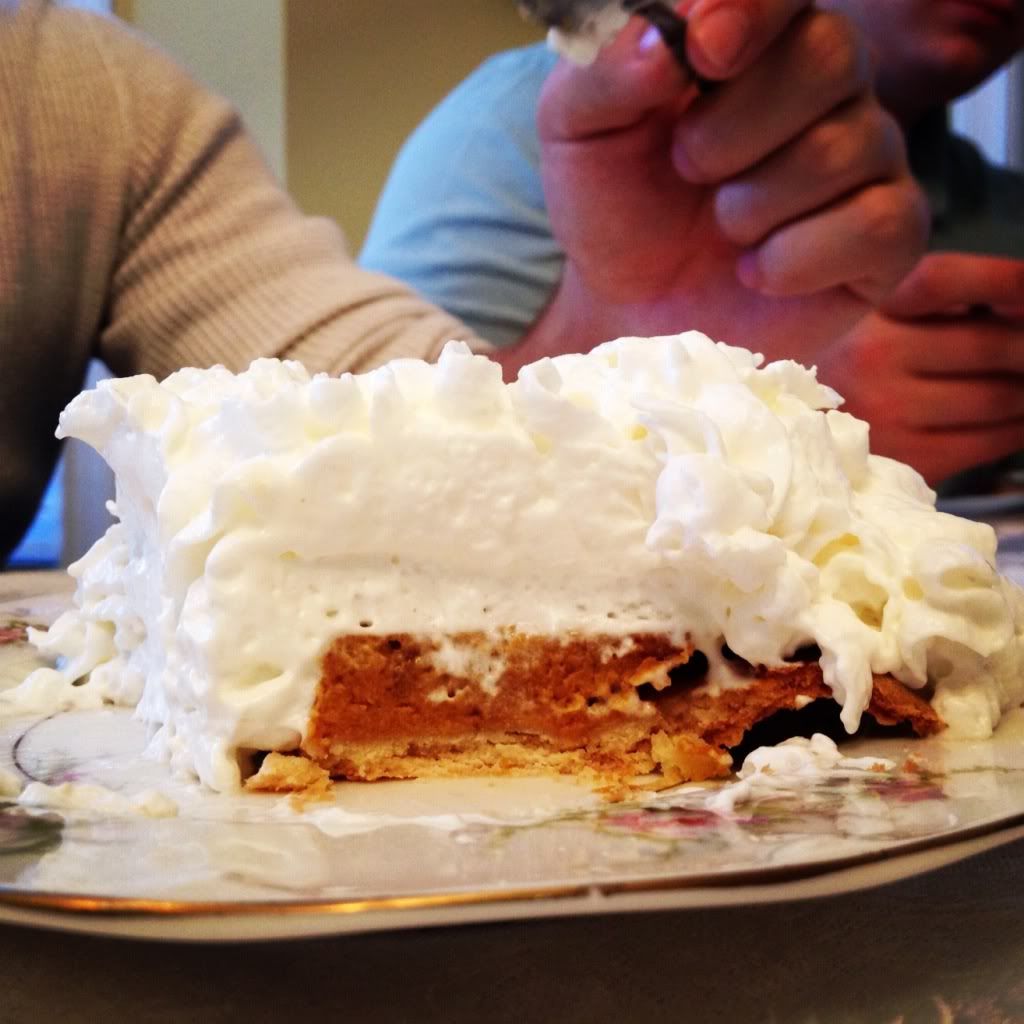 My brother *really* loves whipped cream. This is how he
(and probably the rest of the world but is too ashamed to admit)
prefers his pumpkin pie.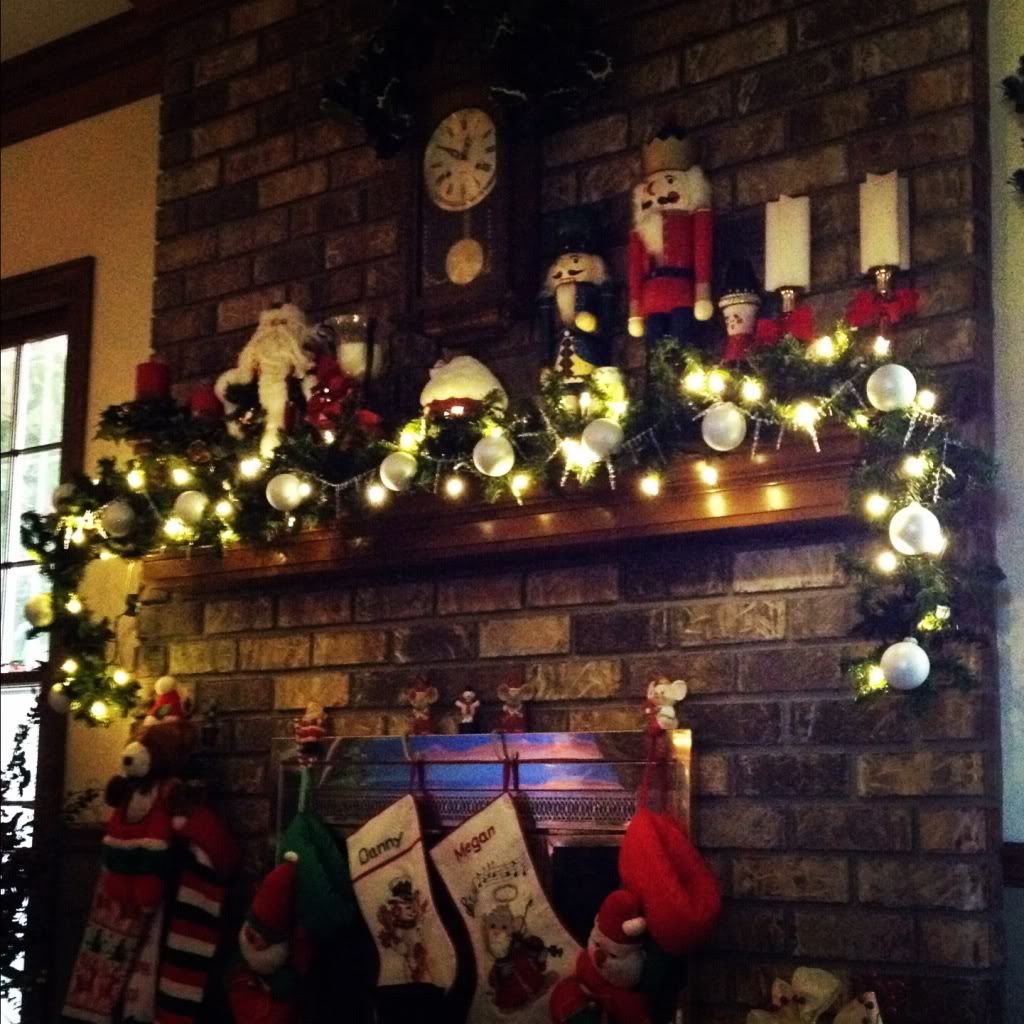 We can finally let the Christmas lights sparkle without feeling like we're cheating.