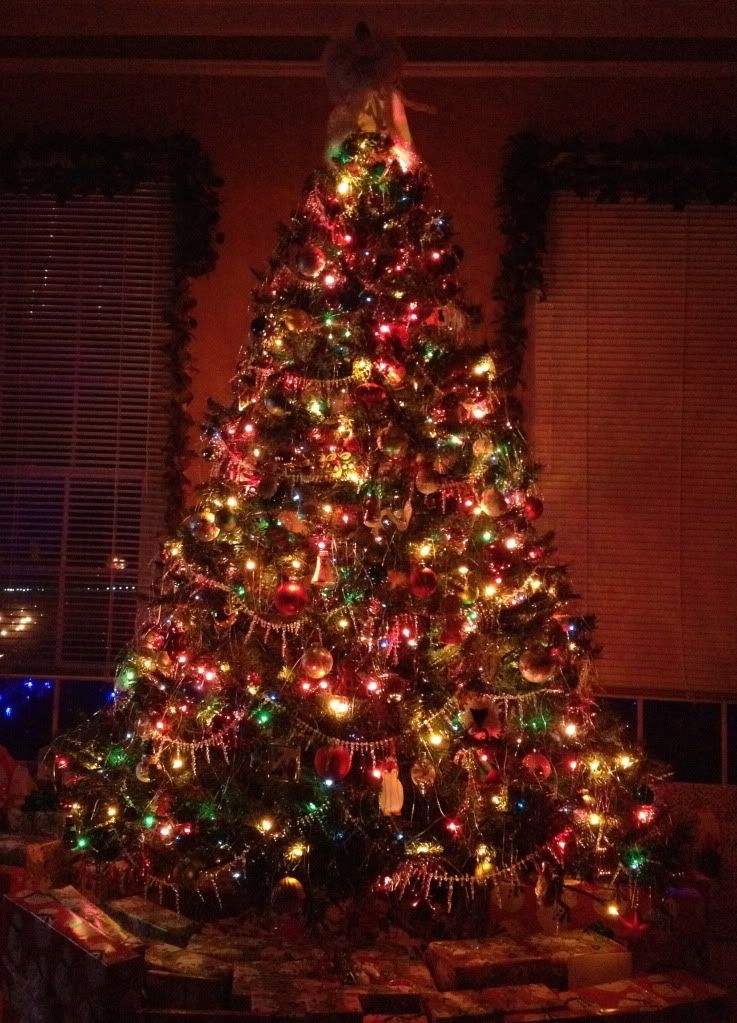 This Christmas Eve has turned out differently than I had planned, but it has been a good one all the same. I had told myself all year and more importantly all WEEK that I would NOT take part in ANY shopping on Christmas Eve because the past few years I've been in a rushed frenzy trying to finish shopping right up until closing time and have HATED it... so this year I shopped early, crafted early, and wrapped early and finished yesterday- just in time. Sometimes things just don't go according to plan.
Instead of staying outside of a 2 mile radius of any retail store on Christmas Eve, I had to go assist in last minute shopping with my mom twice and my brother once.
Instead of checking things off my to-do list such as spending the day relaxing, doing some laundry, watching a Christmas movie, and enjoying hot chocolate, I was busy running around town until late afternoon. I was in a grocery store 3 separate times and also visited 4 other stores for gifts I wasn't buying.
Instead of being the planned 15 minutes early to the Christmas Eve Candlelight service at church tonight, we were 30 minutes late (though that WAS my fault for reading the time wrong).
The one thing that did go mostly according to plan was my idea of having Christmas fettucini tonight like I've seen in
The Holiday
. Mom, Danny, and I actually worked in the kitchen together for once, and I was REALLY pleasantly surprised with how our pasta with chicken, sauteed onions, and broccoli turned out.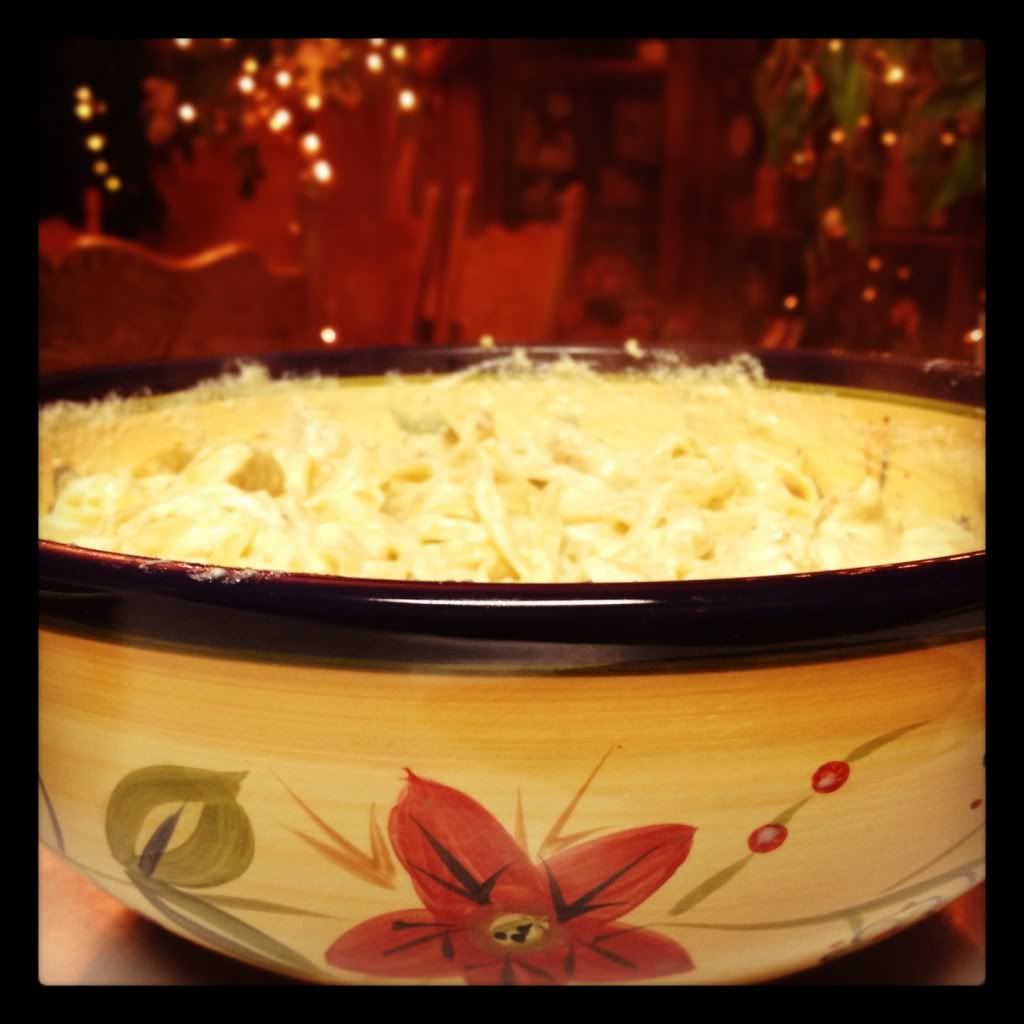 Sometimes things just don't go according to plan, and sometimes it is easy to get all out of whack when those plans change, especially on a holiday.


It is just as easy, though, to change your attitude before stress-y feelings form and realize that sometimes the new plans that you didn't plan for are even better than the first.
Today I got up early and spent time with mom. Twice.
I got to experience the thrill of riding around town with my brother when he is in a hurry and realizing how thankful I am to have come home in one piece. ;)
I learned how to cook something new, deviated from a recipe, and it turned out AMAZING.
I got to attend the important parts of the candlelight service.
I got to surprise Mom, Dad, and Grandma with their first Christmas Eve pajamas, which my brother and I have been opening on Christmas Eve every year for as long as I can remember.
And I got to sit around with my family and experience Grandma's first time learning about all that is "The Goonies" before turning in early so "Santa could come".
Things may not have gone according to plan or followed my personal "to do" list for the day, but I'd still venture to say that this Christmas Eve was a complete success.
Santa Claus is comin' to town tonight!