Dear Monday, You are the beginning of one of my favorite weeks of work.... the week before Christmas break. We have benchmark testing, lots of sheet bubbling, a party or two, Polar Express Day, and plenty of Christmasy cheer jam packed into just 5 work days. Onward!
Dear Scary Health Things, My mom really doesn't have time for you. Last week was a little emotional, and I'm hoping tomorrow's procedure eases our minds a bit.
Dear Sinus Pressure, It has been 18 days now that you have been a constant in my life. I think you should vacate the premises.
Dear Completely Untouched Projects and Unfinished Errands, See above. I've been feeling less than motivated, but maybe what I needed was a long weekend spent on the couch with my Kleenex Puffs with Lotion for my nosey. I can feel all that I need to do looming over my head, and I will work on these things.... soon.
Dear Random Number Generator,
I think you had the easiest job of your life today picking a random number from 4 (four) entries for my little giveaway. You are welcome. Also,
Miss Meghan
, you win! I'll be emailing you!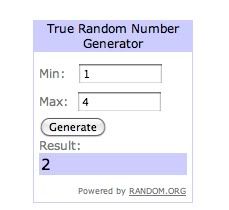 Dear Beloved Bookworm, I wish you so so so much luck on your BIG finals today in those hard classes that have names that make my head hurt. I'm proud of you for study grouping it up at the library this weekend. I believe in you and like the bravest of little toasters, I think you can, I think you can, I think you can. lovelovelove.
Are you ready for Christmas yet?