Dear Monday, I like you because... a) I'm seeing you on much better terms this week than I was a week ago, and b) after I get you over with, I have onnneeee more of you until Christmas break. Hint: pick c) both.
Dear Random Streak of Productivity, I didn't realize that deep down, I'd reallyyyy been missing you in my life for quite some time until we had that date on Saturday morning. I finally acted like a human being and picked up around my room, put clean clothes away, vacuumed, dusted, cleaned windows and mirrors, put up Christmasy window clings for mom, collected all the trash, aaaaand scrubbed my bathroom. I feel like I can breathe better just seeing the normal things around my living space again... like carpet. And counter space. And remembering that there is, in fact, a desk under that pile of crap.
Dear Food Network Supastar Giada de LaMegan, Who are you? Since when do you print off recipes...and more importantly, use them? Coconut cake, Sausage and Cheese crescent roll stuff for breakfast, and Pretzel+Rolo+Pecan things that are in my fridge but mostly in my belly... Wha? I made food things? This is too much.
Dear Love (who I always save for last), 9pm Peppermint Shake Party with you is the bomb dot com. Especially when we take them home to enjoy whilst sitting by the light of the Christmas tree and choosing a cheesy holiday movie to make fun of when the DVR freezes every 2.5 minutes and giggling at the distorted frozen faces captured on the screen. I believe the immense fun we had with this alone makes us incredibly compatible. Just saying. And for the record, I also rank windy Sunday walks with you by the lake pretty high on my Awesome Things list. Thanks for always trying to help clear my head when I really need it. And for tag teaming with me on making the Pretzel+Rolo+Pecan things when chocolate might help even better.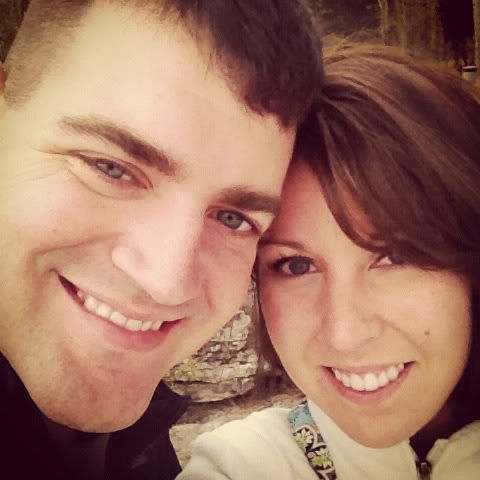 What's going on in your neck of the woods this week?