Dear Monday, I sprang out of bed at 5:10 this morning ready to greet you. This week I WILL get on the treadmill a couple times, February will begin, and we will be another week closer to spring break (!).
Dear Unseasonably Warm Weather, Say whhhat? This time last year, I was bummed because we'd just used up our last built in snow day at work and would be having to go to school on Presidents' Day to make up for it. But this year we've had one snow day in the middle of lots of sunny almost SPRINGY weather? What happened? I'll be honest. I only want it to be cold so it will snow and I can have paid days off of work. Buuuut if that isn't going to happen, I'll take sunny and unheard of mid-60's any day.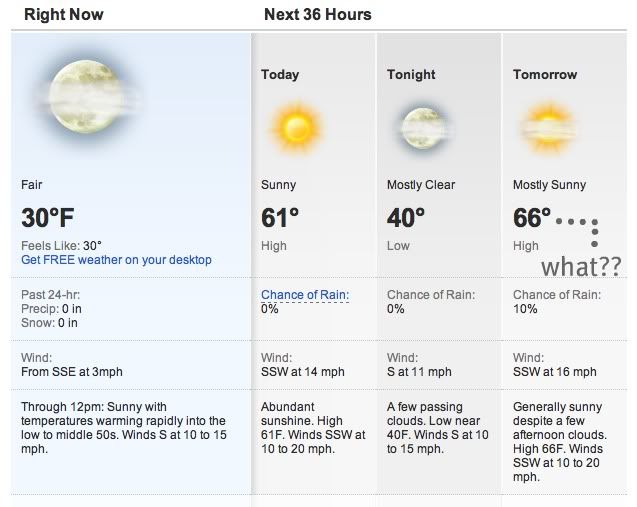 Dear How I Met Your Mother, After much dedication and an entire Saturday on Vincent's couch while he was at work, I am completely caught up on you. I must say. This current season is not a favorite in my book.
Dear Boyfriend, You are wonderful and I am glad I got to spend this weekend with you. I would go on Starbucks coffee dates with you and watch full seasons of manly shows like Game of Thrones with you every day if I could. Love.
Happy Monday!
What do you have going on this week?