One.
Maaaan, have I appreciated this day off work?! I've slept in and laid in bed for an extra hour just staring at the ceiling thinking about nothing while checking Pinterest on my phone, gotten my hair trimmed up so I feel like a person again (as opposed to the shaggy dog I was beginning to resemble), bought a bunch of random crap at Target, caught up on
Ink Master
, and been generally lazy.
Two.
Yesterday's work day was darn near perfect. We had a half student day, a Jump Rope for Heart demonstration, and after the kiddos left, we ate some of the BEST barbeque at Big Bad Wolf and got frozen yogurt afterwards to take back to work while we finished up little craft projects until it was time to leave. I'm pretty sure every Wednesday should go exactly like that.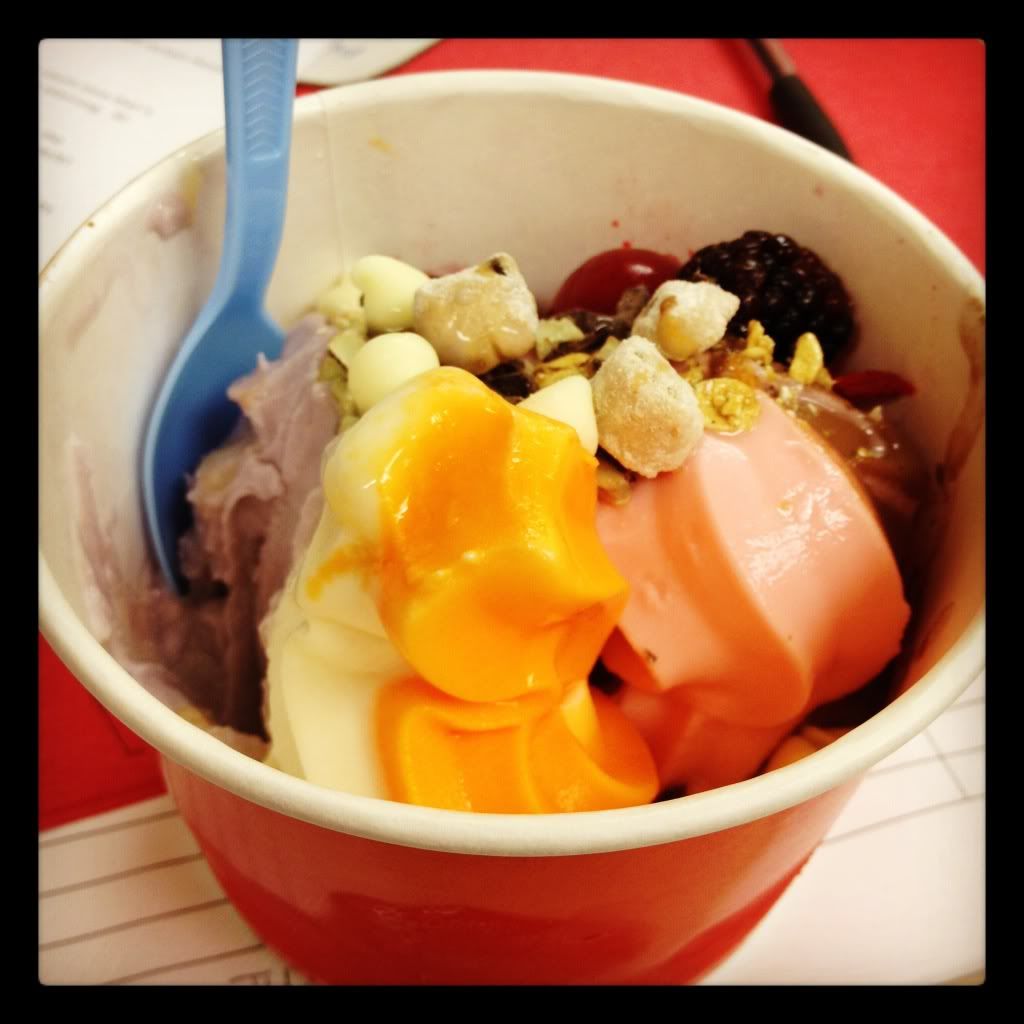 Three.
I started after school math tutoring this week for 4th and 5th graders. I feel like I have a lot of planning to do, but I'm glad to get the experience and some freedom to do things how I want to. Not loving leaving school at normal working people hours... 5pm. *shudder* I've gotten so spoiled by being out of work and home by 2:45 every day.
Four.
Vincent has drill this weekend, so I will have lots of down time for lesson planning, laundry washing, and craft projecting. I am mucho sad about not having best friend time this week, though.
Five.
I realllllyyyy hope the motivation bug hits me soon to use that nifty sewing machine mom got me for Christmas. I keep buying pretty fabric, then not doing anything with it! I have a problem.
Six.
I wish the weather would make up its mind, already! Give me a few snow days, then be partly cloudy and 75!! This in between just plain cold stuff isn't working for me. I'm ready to frolic!
Happy almost weekend!