Dear Monday,
Somehow I miscalculated- you mark the beginning of 8 more weeks of school? But then again, this includes TCAP, field day, staff appreciation week of celebration, and a cleaning day or two. You are going to FLY BY.
Dear Half Day on Wednesday,
While this is technically just a half day for the students, the teachers/staff use the latter half of the "work day" to go out for a leisurely lunch. I'm cool with that. And I'm always down for a nice mid-week break.
Dear 3 Day Weekend,
You felt strange, but you were good. Vince came over on Thursday night, which is not the norm, and Danny came home from college. I guess the off-ness is mostly due to being sickly and having to visit the doctor on Friday- so glad to have had time off to rest and feel better, though, so I was totally up for playing a round of GIANT frisbee with Danny out in the backyard today. Also, anyone else out there in their 20's still get an Easter basket and color eggs? My mom believes in FUN for LIFE. Haha!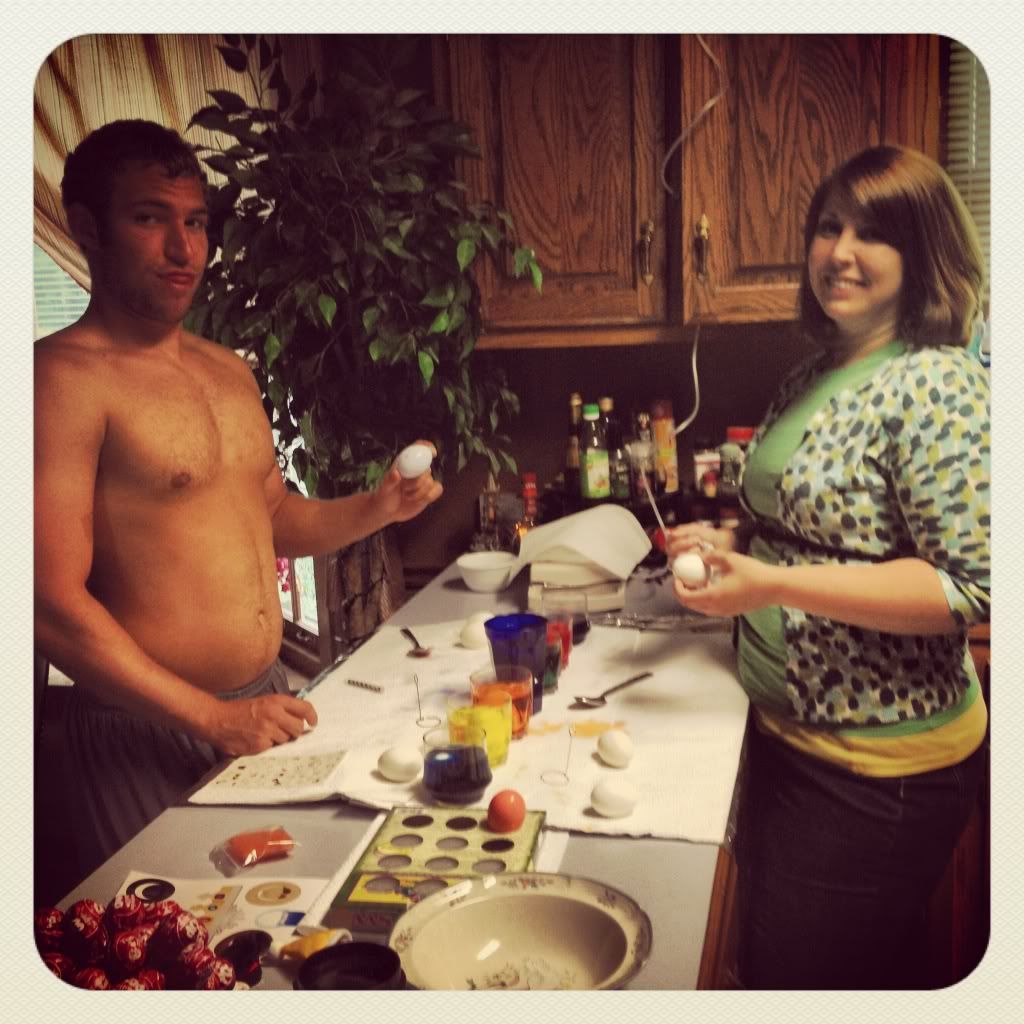 Dear Warrior Dash,
You will be in my area in September, and you are my new goal. I want to hop over fire, jump on old cars, and OWN you AND that vertical wall that scares me. I mean SERIOUSLY. How
crazy FUN does this look
?!?
Dear YOU Reading This NOW,
In light of my Thursday Thought of mayhaps making a vlog someday, I would love it if you'd submit some reader questions for myself and that guy of mine. That would be fun, right?! What's on your mind? Random fun facts? Or do you wonder just how weird we are in real life? Or what song we've mastered as our go-to duet in the car?
Dear Fiance,
It makes my heart go pitter-patter when you a) say that you still want to come see me, even if I'm sick, b) offer to come to the doctor with me so we can have our first "read a book in the waiting room doctory couples-y experience", and c) when you offer to rub my back until I fall asleep and/or drool a little/lot bit. The way you take care of me is one thing on a list of a thousand of why I know you'll be such a great husband down the road and for years to come. This is partly why I chose to show you my love by driving 30 miles to meet you at a McDonalds in a small town by I-40 at 7pm on a Sunday night so I could bring you your beef tenderloin-gourmet potato-fried corn Easter dinner that you missed out on. I want to take care of you back. Loves.
And seriously? Taking little sleeps Good Friday afternoon are even better when I get to look at this. :)
[Hey you. Vince. Embarrassed yet by all the squishy words this week, dear? Good. ]
What will this week hold in store for you?